 Discover the History of the Opera House
Depending on which source you reference, the Abbeville Opera House first opened in 1904 with the production of "The Clansman" or 1908 with the production of "The Great Divide".
Theatrical nights in Abbeville were gala, white-tie, evening- gown affairs; the Southern Railroad ran special trains to accommodate the hundreds of patrons who came from surrounding towns.
Excerpted from the Historical Register Nomination Application.
"The Opera House drew prominent attractions such as the Ziegfield Follies, George White Scandals, Jimmy Durante, and Fanny Brice. This three-story brick building is built in the Beaux-Arts classical style and is located on Abbeville's public square adjacent to the courthouse. The Opera House has unusual brickwork on the main floor, which includes a starburst design around keystones, an elaborate entrance crowned by large diminishing stone slabs, masonry quoins, and a large entablature with dentils and fretwork. The design of the Opera House closely copied Atlanta's Grant Theatre and Richmond's Lyric, with a huge 7,500 square-foot stage to accommodate large touring casts. The Opera House is one of few remaining in South Carolina, and it was fully restored in 1968. According to local tradition, William Jennings Bryan spoke from the Opera House stage during his campaign for President of the United States. Listed in the National Register July 1, 1970."
SC Historical Properties Record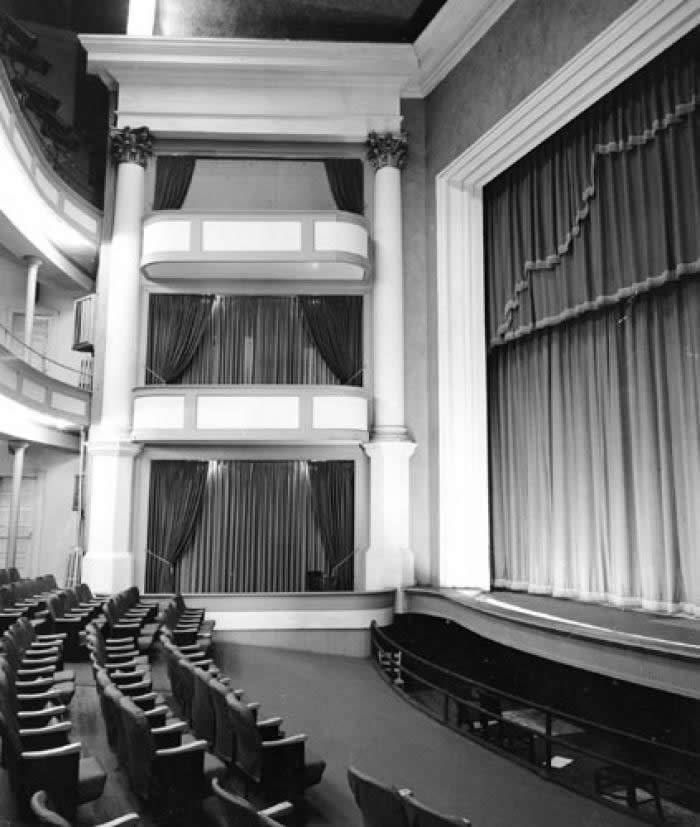 Can you help?
If you have information or artifacts from the Opera House that could help us fill in missing gaps of info, we would love to connect.